Strengthening the church gathered
to be the church scattered
for the glory of Christ.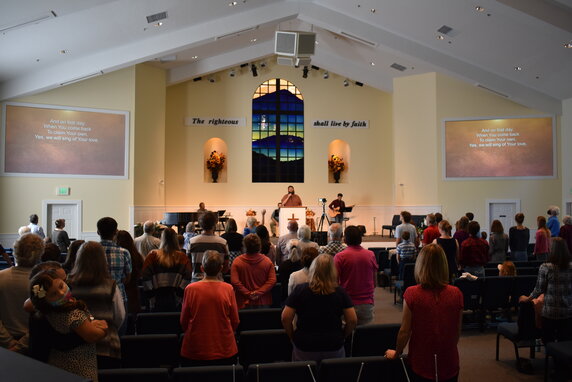 Valley Bible Church exists to glorify God by committing our time, energy, and resources to the three dimensions of our mission:
TO ONE ANOTHER: "strengthening the church gathered" - We seek to preach, teach, and equip the gathered church to build one another up in the gospel.
TO THE WORLD: "to be the church scattered" - We build up one another in the gospel in order to live as bold witnesses of Christ in the Upper Valley and to the ends of the earth.
TO THE LORD: "for the glory of Christ" - As we fulfill this mission, we will bring increasing glory, worship, and praise to Jesus Christ, both now and for all eternity.